Breast Reduction Houston TX
Large breasts can be the source of numerous discomforts and complications, from back pain and skin rashes, to self-consciousness and unwanted attention.
Breast reduction Houston surgery is a viable solution for individuals seeking respite from the challenges of large breasts.
What Is Breast Reduction Surgery?
Many women struggle with breasts that are too big for their frame. This is called macromastia.
The result of overly large breasts is often pain in the back, shoulders, and neck, as well as other side effects such as skin rashes and emotional struggles. Reducing the breast size can alleviate these challenges and help women live more comfortable, confident lives.
As opposed to breast lifts and breast augmentation, both of which aim to lift and/or increase the size of the breasts, breast reduction surgery aims to solve the problems associated with large breasts by reducing the patient's cup size, according to their needs. During the procedure, excess skin, glandular tissue, and breast fat is removed, but the natural breast shape is retained.
Who Is a Good Candidate for Breast Reduction Houston?
Many women wonder: The best way to find out is to book a consultation appointment with Dr. Ashley Steinberg. At your appointment, you will discuss your overall health and expectations for surgery. Be sure to bring up the breast-related issues that are causing the biggest problems for you, and be thorough with your medical history.
Ideal candidates are non-smokers who are in good overall physical and mental health. Keep in mind that it's also important to have realistic expectations about your surgery.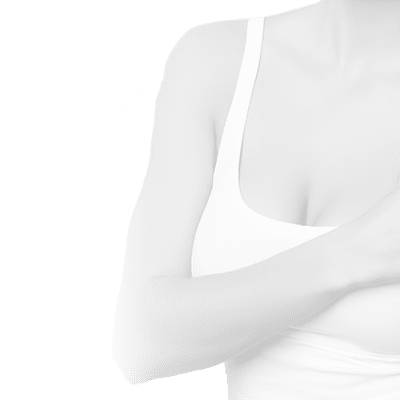 Disproportionately large breasts can affect all areas of your life.  This is why breast reduction and breast reconstruction surgery are so popular.
What Are My Breast Reduction Houston Options?
Two main decisions have to be made when planning for breast reduction procedure: Where and how the incisions will be made and how the breast tissue will be removed so that the overall breast size is reduced. Several additional considerations are also necessary, including the best way to preserve breast tissue so that lactation capabilities, sensation, and blood flow can be preserved and how the nipples will be repositioned.
Wise Pattern Technique
With this technique, Dr. Ashley Steinberg will make an incision around the edge of the areola, as well as down the center lower portion of each breast (a line from the breast crease to the areola), and finally horizontally across the bottom of the breasts where the abdomen meets the crease of the breasts. This is often referred to as an "anchor scar".
Vertical Incision Method
This is also called keyhole reduction or lollipop breast reduction. Essentially, Dr. Steinberg will make an incision around the edge of the areola, as well as down the center lower portion of each breast (a line from the breast crease to the areola). This technique is usually reserved for small reductions with a lift as the main goal.
Breast Reduction Houston Before
&

Afters
What to Expect at Your Consultation
Come to your breast reduction consultation appointment ready to talk about your medical history, your goals for surgery, and your most pressing concerns regarding the procedure.
With help from a Patient Care Coordinator, you and Dr. Steinberg will go over your current health and medical history, including past surgeries; any allergies or conditions you may have; and all the medications, dietary supplements, or therapies you are currently taking.
From there, feel free to be vocal about what you want out of surgery. Why is breast reduction Houston important to you, and what do you hope it achieves for your life? Explain your ideal bra/breast size, and bring pictures if it helps illustrate your goals.
Dr. Steinberg will conduct a physical examination. It can help to wear loose-fitting clothing (separate top and bottom) so that you can remove your top easily for this portion of the consultation. The exam will give Dr. Steinberg a better idea of your surgical options moving forward. Together, you can discuss these options and ideally set up your appointment for surgery following your consultation.
What to Expect During Your Breast Reduction Surgery
On the day of your breast reduction surgery, you will arrive at the accredited surgical facility and be welcomed by our staff. From there, you will be taken into a pre-surgery room and be prepped for your procedure. You will also meet with Dr. Steinberg who will spend a few minutes speaking with you about the surgery and making markings on your skin, which will act as a positioning guide during the procedure. Take this time to ask any additional questions you may have.
After meeting with Dr. Steinberg, you will be taken to surgery where an anesthesia provider will administer anesthesia for your comfort. Most breast reduction surgeries take approximately four hours, but this will vary depending on the surgical variation you've decided upon and the complexity of the procedure itself. Breast reduction surgery is an outpatient procedure, which means patients typically go home after the surgery concludes and they've had some time to rest at the surgical facility.
What to Expect During Recovery
Breast reduction requires major surgery. As such, the recovery process will inevitably involve some pain, discomfort, swelling, and bruising. You may have less energy and feel tired for several weeks. Planning ahead by taking time off from work or school is essential, and you will also need someone to take you home from your surgery.
Follow the recovery instructions given to you by Dr. Steinberg to the letter. Doing so will not only improve your comfort, reduce swelling and pain, and quicken the healing process overall, but it will also optimize the results of your procedure. Closely following Dr. Steinberg's care instructions, you should see less scarring and new breasts that meet all of your initial goals.
As your recovery progresses, remember that you will be meeting with Dr. Steinberg periodically so that she can assess your healing and ensure that all is going well. She will also let you know when you will be able to return to normal activities, such as work and physical activity.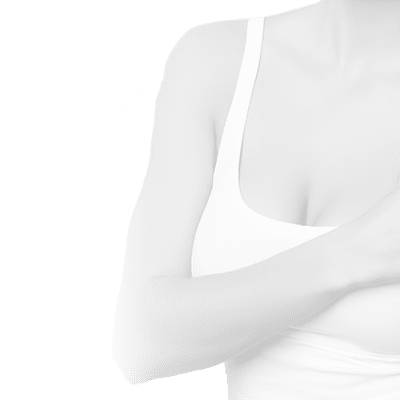 Breast reduction surgery can improve your comfort, optimize your style, and restore confidence in your appearance.
What Are the Possible Risks and Complications of Breast Reduction?
All serious surgeries come with some limitations, complications, and possible risks. Dr. Steinberg will go over these with you during your consultation appointment and before surgery. They include, but are not limited to:
Swelling and bruising
Changes in breast and nipple sensation
Infection
Bleeding
Possible Breast Reduction scars and lasting pigmentation
Irregularities in the shape or contour of the breasts
Potential loss of breast tissue and skin near incision sites
The accumulation of fluid
Breast asymmetry
Not being able to breastfeed in the future
Loss of nipple/areola
Frequently Asked Questions About Breast Reduction
How much is breast reduction in Houston?
Each breast reduction surgery will be different; therefore, it is difficult to put an exact price on this procedure. Still, most patients can expect to pay between $12,000 and $15,000 for their Houston breast reduction surgery.
Some insurance carriers will cover certain patients for this procedure who have certain symptoms and meet certain criteria. Check with your carrier prior to making an appointment.
How big will my breasts be after breast reduction surgery?
This will depend on what you want. Dr. Steinberg will start by assessing your pre-surgery bra size and your goals for the procedure. She will be able to give you a comprehensive idea of how big your breasts will be after surgery — information that will rely mostly on your own specific goals and expectations.
How painful is breast reduction?
As with all major surgeries, there will be some pain and discomfort during the recovery period for breast reduction surgery. Dr. Steinberg will give you the necessary tools and instructions to care for this discomfort and reduce it as much as possible as you heal.
Could breast reduction make my breasts too small?
It's important to decide upon your desired breast/bra size long before surgery and to discuss this goal with Dr. Steinberg so that she can accurately plan your surgery. Then, wait until you have fully recovered from surgery before assessing your satisfaction with the size of your breasts. With a thorough history and clear goals, an aesthetically pleasing outcome with likely be obtained. Keep in mind, bra sizes vary based on stores and therefore an exact cup size is never guaranteed.
What will my scars look like after surgery?
Scarring is an inevitable part of breast reduction surgery. However, Dr. Steinberg will do her best to create discrete scarring that will fade over time and ideally, hardly be noticeable. Ultimately, scarring after surgery will depend on the type of breast reduction surgery you undergo and your ultimate adherence to scar reduction treatments.
Schedule Your Breast Reduction Consultation With Dr. Steinberg
If you are interested in finding out whether you'd be a good candidate for surgery, please contact us today to book a consultation appointment with Dr. Steinberg.