Many women who would like to see improvement in the appearance of their breasts will benefit greatly from a breast lift houston (mastopexy). This procedure lifts the position of the nipple so that it sits higher on the chest wall. In addition, the surrounding tissue is tightened, and excess skin is removed. The result is a perkier, more youthful appearance.
Who Is a Good Candidate for Breast Lift Surgery?
It's important to note that not everyone qualifies for breast lift mastopexy surgery, and in some cases, a breast augmentation in Houston can be more beneficial than a breast lift.
Qualifying candidates must be in good physical and mental health.  It's best to be a non-smoker.  It's important to have realistic expectations about your breast lift surgery.  A breast lift can boost your self-confidence and give you perkier, more youthful breasts.
Dr. Steinberg can help you decide whether a breast lift or a breast augmentation is best for you personally. Additionally, remember that in some cases, both procedures are used together for an ideal result.  You can also explore natural fat transfer breast augmentation.
What Is a Breast Lift?
If you've ever looked in the mirror and wished your breasts sat higher on your chest, a breast lift may be for you. This procedure does not involve the insertion of implants to make your breasts larger. Rather, it is a surgical procedure that literally lifts the breasts and results in a more youthful appearance. It fixes droopy, sagging breasts, which may have been the result of pregnancy, breastfeeding, weight fluctuation, and/or gravity and aging.
Breast augmentation (colloquially known as a "boob job") involves the insertion of breast implants – either made of silicone or saline. Breast augmentation is a good option for individuals who don't have a lot of sagging but who lack volume and overall fullness. Patients who want to go up one or more cup sizes will likely be best suited to breast augmentation.  On the other hand, a breast lift helps women who have nipples that sit lower than the inframammary fold (the crease beneath the breasts). For these women, the nipple can simply be lifted, excess skin can be removed, and the tissue can be tightened — all of which will result in the appearance of larger breasts that sit higher on the chest wall.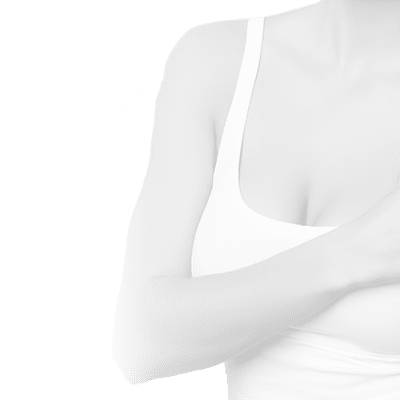 No more drooping: A breast lift can restore your youthful contours.
What Are My Mastopexy Options?
A mastopexy or breast lift is a safe and effective procedure with relatively few risks of complications. As you discuss your breast lift options with Dr. Steinberg, you will inevitably decide upon one of the following variations of this surgery:
Inverted T Mastopexy (Anchor Lift)
The anchor lift is considered the traditional breast lift technique. This procedure involves three incisions: one around the perimeter of the areola, another from the edge of the areola down to the breast fold, and a third along the line of the breast fold (beneath the breast). After the incisions are made, excess tissue and skin is removed, and the incisions are closed.
Vertical Mastopexy (Lollipop Lift)
This type of breast lift suits patients who only have a moderate amount of drooping. It involves just two incisions: one around the perimeter of the areola and another from the edge of the areola down to the breast fold.
Periareolar Mastopexy
Finally, some patients will only need their nipples repositioned if they are situated too low on the breasts or are excessively large.
Breast Lift Before
&

Afters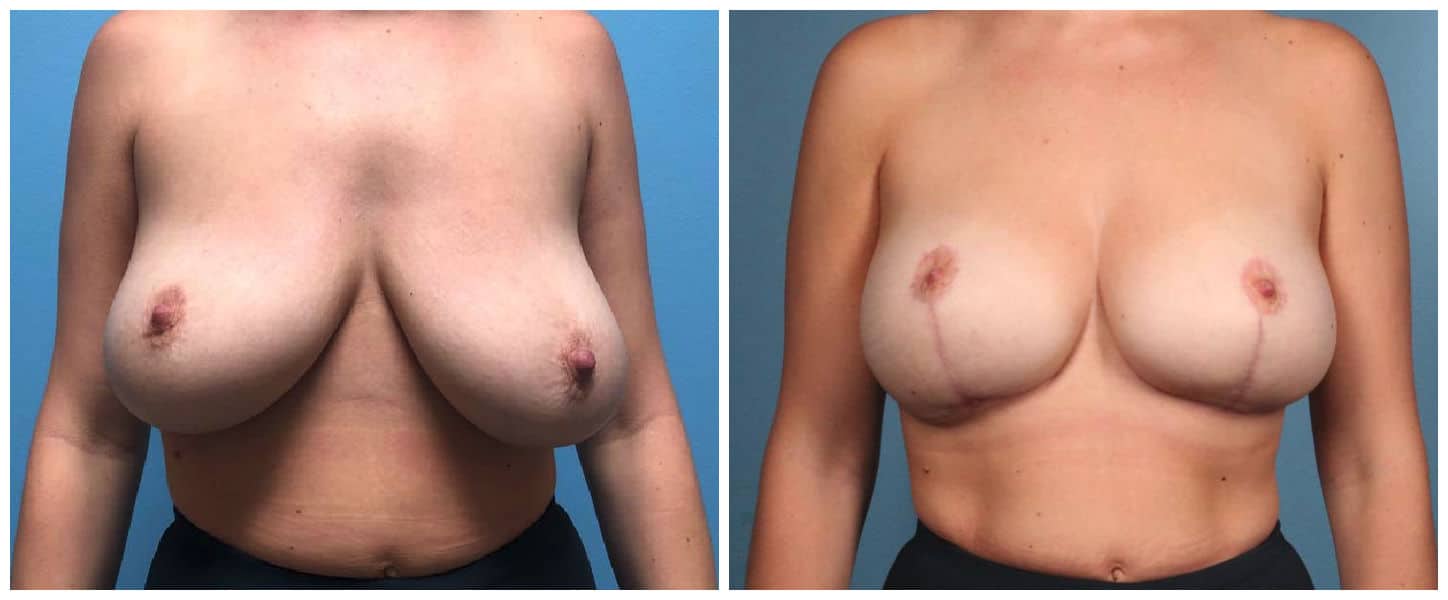 https://www.drsteinberg.com/wp-content/uploads/2020/11/breast-lift-CM-1.jpg
600
1448
kari
https://www.drsteinberg.com/wp-content/uploads/2020/09/temp-logo-dr-steinberg-full.png
kari
2020-11-17 23:51:17
2022-08-15 17:21:00
Breast Lift Case #1
Your Breast Lift Houston Consultation
It's good to have a general idea of what to expect at your breast lift consultation appointment.
Essentially, this appointment allows you to get to know your plastic surgeon and ask any questions you may have. It's also critical for ensuring that you are a good candidate for breast lift surgery. Dr. Ashley Steinberg will give you a physical examination to assess the current state of your breasts and how you would like to see them after the procedure.
She'll also discuss your health history with you, so be sure to bring along a list of the current medications and supplements you are taking. Don't forget to mention any medical conditions or therapies you are currently undergoing as well. Being totally honest at your consultation appointment ensures that Dr. Ashley Steinberg has all of the information she needs to prepare for your surgery.
What to Expect During Your Breast Lift Surgery
Breast lift surgery is an outpatient procedure. This means that you'll be able to go home shortly after your procedure concludes. Just be sure to have someone trustworthy there to take you home.
When you arrive at the accredited surgical location, you'll be directed to a pre-operative holding area. There, staff will help you prepare for surgery, and you will have a brief meeting with Dr. Ashley Steinberg. She will be able to answer any remaining questions you may have. She'll also make several markings on your skin, which will aid her later during your breast lift procedure.
Finally, you'll be taken to the operating room where an anesthesia provider will put you to sleep in preparation for surgery. The surgery itself should last between two and four hours.
What to Expect During Recovery
Your body will need adequate time to fully recover from your surgery. It will be at least one week before you are able to return to work. It will be at least two or three weeks before you'll be able to return to your regular activities and at least six weeks before you can fully exercise again. During your recovery period, you will see Dr. Ashley Steinberg regularly for post-operative checkups.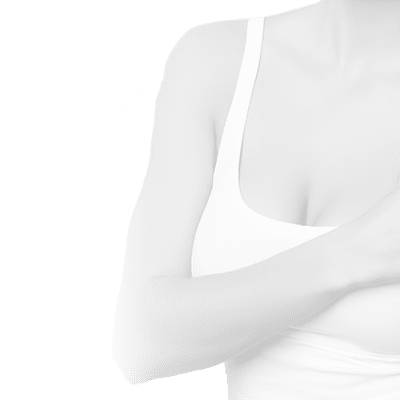 A breast lift can help you look as young as you feel.
What Are the Possible Risks and Complications of Mastopexy?
Like other major surgeries, breast lift surgery comes with some possible risks and complications. These include but are not limited to:
Infection or bleeding
Poor incision healing
Fat necrosis
Shape and contour irregularities
The accumulation of fluid
Breast asymmetry
Anesthesia-related complications
Deep vein thrombosis
Loss of the areolae or nipples (rare)
Numbness and long-term changes in sensation
Trouble breastfeeding
To reduce the risk of complications, it is advised that breast lift candidates not smoke or use tobacco.
Breast Lift Houston: Frequently Asked Questions
How much does a breast lift cost in Houston Texas?
The cost of a breast lift can vary greatly, depending on the type of surgery you choose and whether or not breast augmentation is included in the procedure. Overall, however, you expect to pay between $8,500 and $12,000 for breast lift surgery, with or without an implant.
Do breasts sag after a breast lift?
Just as time and gravity caused your breasts to sag or droop in the first place, more time may cause more drooping and sagging. However, your breast lift procedure will certainly reverse the initial effects of gravity and aging for a significant period, and maintaining an even healthy weight after surgery will help reduce further sagging as well.
Factors that will contribute to how soon and how severe sagging may be after surgery include skin quality, overall breast size, pregnancy, and weight loss and gain.
Will a breast lift change my bra size?
In some cases, your bra size may change after a breast lift. Because they will be lifted, for instance, your breasts may feel larger than usual. On the other hand, excess tissue and skin will likely be removed, which can actually result in a smaller breast size. It's best to be fitted for your ultimate bra size after all of your healing has concluded.
How painful is a breast lift?
Moderate pain and discomfort is to be expected after breast lift surgery. You may experience tingling, intermittent acute pain, burning, and/or stiffness and tightness. Your nipples may feel hypersensitive, or, conversely, you may experience some numbing effects. Pain medication and other care instructions can help reduce pain, swelling, and discomfort.
Can I combine a breast lift with other procedures?
Yes. You may choose to get a breast lift with implants, for example, or you can pair a breast lift with a body contouring procedure such as labiaplasty, liposuction or a tummy tuck. Breast lifts are often included in mommy makeover procedures as well.
What will my scars be like after a breast lift?
Unfortunately, all breast lifts will result in at least some scarring. Still, Dr. Steinberg, with her extensive experience and cutting-edge technology, will help you experience as little scarring as possible. Exactly what scars you have and where they will be located will depend on what type of surgery you undergo.
Schedule Your Breast Lift Consultation With Dr. Ashley Steinberg
Dr. Steinberg is a board certified female plastic surgeon with expertise in Houston tummy tuck surgery, breast augmentation, and breast lift.
If you are interested in finding out whether you'd be a good candidate for breast lift in Houston surgery, contact us today to book a consultation appointment with Dr. Ashley Steinberg.